Christmas Eve by Armatuer
Bathed in the soft, twinkling glow of yellow lights, we gathered around the pine tree with our mulled wines, ready to unwrap our gifts on Christmas Eve. It was a cherished tradition, a deliberate departure from the usual morning routine, allowing us to relive the joys of childhood.
The exchange of carefully wrapped packages began. The sound of rustling paper and the snap of ribbons being untied created a symphony of joy. Amidst the unwrapping, we exchanged stories— recollections of memories and inside jokes.
As the final gift found its recipient, a collective sense of contentment settled over us. We basked in the afterglow of our shared tradition, knowing that the enchantment of this evening would stay with us until the same time next year.
The Christmas tree, now a living tapestry of memories, stood as a beacon of warmth, promising joy and a connection to something greater for the days to come.
'JOLABOKAFLOD' ~ The Christmas Book Flood
In Iceland, books are exchanged as Christmas Eve presents, then you spend the rest of the night in bed reading them and eating chocolate. This tradition is called 'JOLABOKAFLOD' or 'The Christmas Book Flood'.
EACH BOOK FROM ARMATUER'S JOLABOKAFLOD SECTION COMES WRAPPED BEAUTIFULLY WITH A CERAMIC CHRISTMAS TREE DOODLE ORNAMENT 
PARIJAT ~ The Festive Edit
In a small village nestled amid rolling hills, there was a tradition that brought the community together. Every Diwali, the villagers would gather around the blooming Parijat tree and light a candle that they had carefully crafted. To them, each candle represented a memory, a story, and a bond.

As the candles were ignited, their gentle flames painted a portrait of unity, casting a warm and timeless light upon the faces of the young and old. It was then that they joined hands and gracefully swayed around the majestic Parijat tree.

The tradition is a reminder of life: the beauty in connections and the enduring significance of shared moments.
CORPORATE, BULK & CUSTOMIZED ORDERS
For corporate, bulk and customised orders reach us at armatuer@gmail.com or + 91 9686907434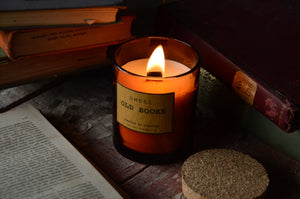 Maple | Live in stories
created with Mysticeti Magazine
Live in stories with Armatuer's Maple collection - smell old books, go in a forest, climb a hill, read under the trees, collect leaves in a basket, nap in the park and get ready for mulled wine!

1 Pick the story (and candle) you want to experience
2 Add it to your shopping basket
3 Wait to receive your sensory storytelling box.
SHOP NOW
Perfume Tablets | Armatuer
---
New | Bath Salts & Gift Sets
---